About us
Welcome to Miann Chocolate Factory, where we are passionate about creating the finest craft chocolate from scratch. As a bean to bar chocolate maker, we take pride in sourcing our cacao beans directly from small farmers across the world, ensuring ethical and sustainable practices in every step of the process.
At Miann Chocolate Factory, we specialize in creating irresistible desserts, gelatos, and macarons using our very own craft chocolate. Our master chocolatiers and pastry chefs craft each dessert with precision and attention to detail, ensuring that every bite is a taste of pure indulgence.
Whether you're looking for a sweet treat to satisfy your cravings or a stunning dessert to impress your guests, our selection of handcrafted desserts and confections is sure to delight. From our decadent chocolate cakes to our delightful macarons, our desserts are made with only the finest ingredients, including our own premium craft chocolate.
Visit Miann Chocolate Factory today and experience the ultimate chocolate journey, from bean to bar to dessert.
This section doesn't currently include any content. Add content to this section using the sidebar.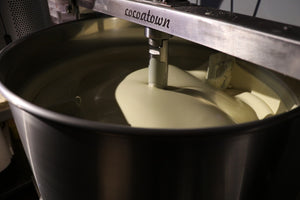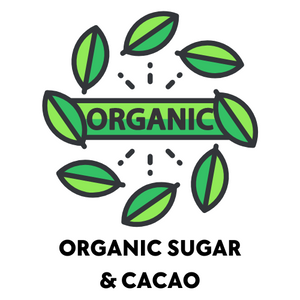 White Chocolate in the making.
Our Identity